There is so much to learn when it comes to pregnancy. What you can and can't do, healthy nutritional food, food you should avoid, how you should workout, birthing experiences, baby plans, and so much more!
Healthy nutrition foods to eat during pregnancy is critical for the development of your baby.
In this post I'm going to talk about the best foods to eat during pregnancy and what kind of benefits it will give you and your baby.
If you want a list of foods that you need to avoid now that you're pregnant you can read that here!
You are more likely taking prenatal vitamins every day, unless you are pretty forgetful like me! But vitamins can only do so much for you, they don't give you as many powerful benefits as real food in your diet can.
The main benefits of taking prenatal vitamins is to lower the risk of brain and spine problems in your baby. They shouldn't be a replacement for healthy nutrition during your pregnancy.
If your diet lacks in key nutrients it could affect the babies development negatively. You could also get gestational diabetes if you gain weight rapidly and eat poorly. According to the CDC 6-9% of women will get gestational diabetes.
You can avoid this if you are eating a well balanced diet. I'm not saying don't enjoy your cravings because I do like all of the time! I'm just saying to balance your diet with healthier things if you plan on scarfing down that big bowl of ice cream with a pickle on the side!
Another benefit to eating a healthy balanced diet is after you have your baby it's easier to drop the baby weight. Who doesn't want that?
Now onto this awesome beneficial list!
The Best Foods to Eat During Pregnancy
Dairy Products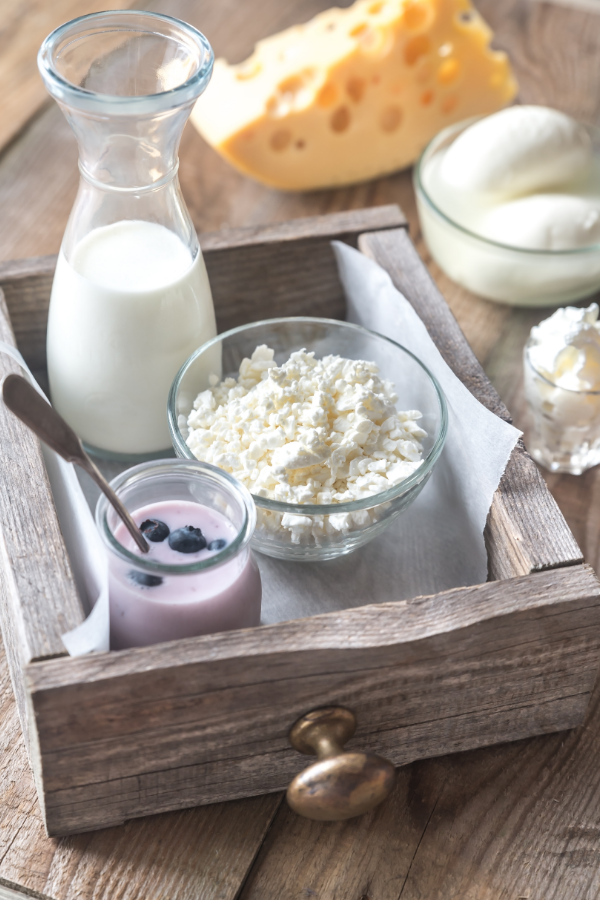 While you are pregnant you need extra protein and calcium.
This benefits the growth and development of your baby, reduces the risk of low birth weight, and helps your baby's teeth and bones grow strong and healthy.
For that lovely friend during pregnancy called constipation eat Greek yogurt! The probiotics in Greek yogurt are important for good digestive health.
Probiotics also reduce the risk of complications during pregnancy.
Eggs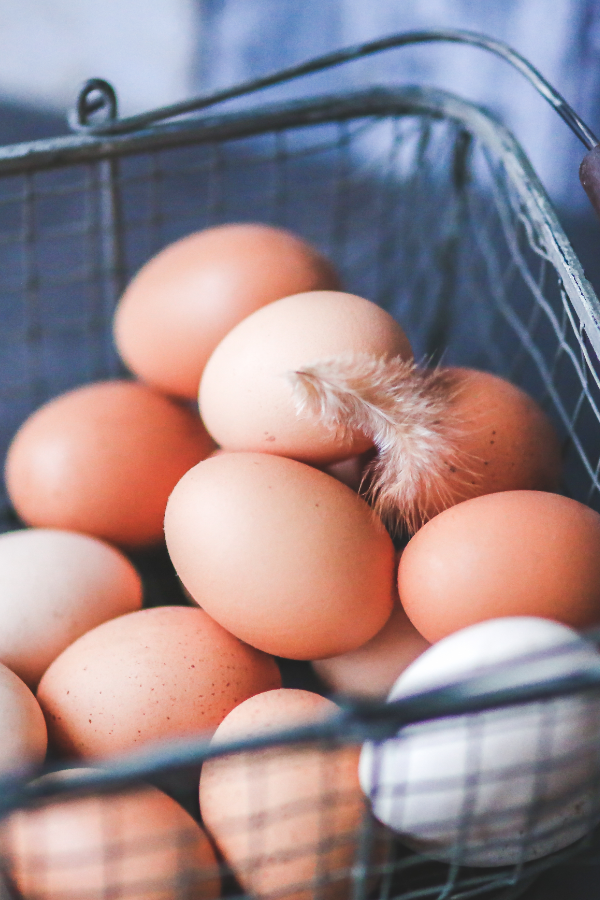 Eggs contain a little bit of everything when it comes to the nutrients you need.
They have high quality protein and fat, many vitamins and minerals, and are a great source of choline.
Choline is an essential nutrient that regulates vital bodily functions.
Low choline intake could increase the risk of neural tube defects and could lead to decreased brain function in your baby.
Foods that have a good source of choline are:
Eggs
Peanuts
Meat
Poultry
Fish
Dairy foods
Pasta
Rice
Egg based dishes
Spinach
Beets
Wheat
Legumes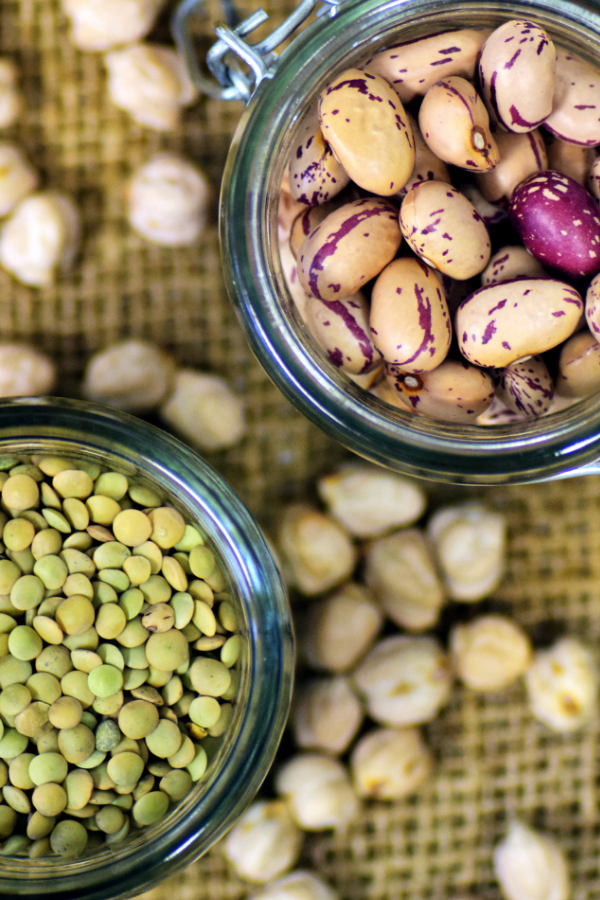 Lentils, peas, beans, chickpeas, soybeans, and peanuts are considered legumes.
Legumes are an excellent plant based source of fiber, protein, iron, folate, calcium, potassium, magnesium, and essential fatty acids.
The major benefit of legumes is folate. If you don't get enough, which most women don't, it could cause neural tube defects, low birth weight, and cause your baby to be prone to infections and disease later on in life.
This is key in the first trimester, luckily prenatal vitamins have folate, but you will want a lot of that to come from your nutritional diet.
Nuts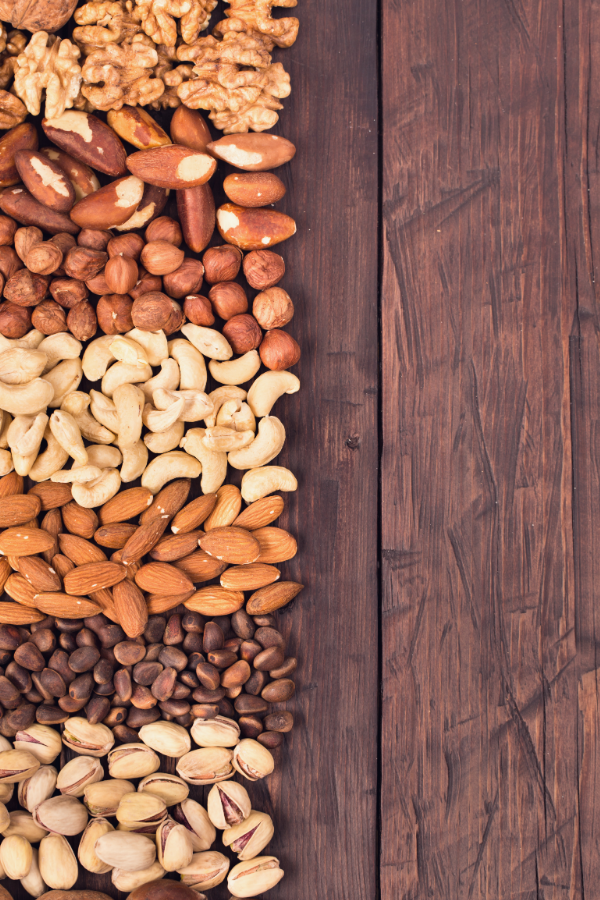 Nuts are full of minerals such as copper, magnesium, zinc, potassium, and calcium.
They are a great snack on the go because they can be filling. And they also benefit the development of your babies brain, so that's an extra plus!
Whole Grains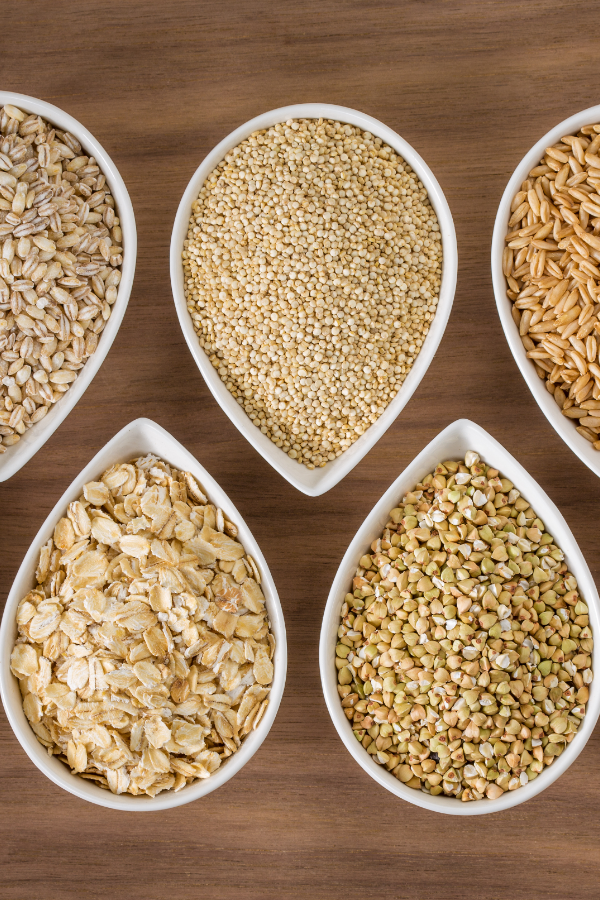 Whole grains are packed with fiber, iron, vitamins, and plant compounds. Oats and quinoa are a great addition to your diet.
They supply energy and development for your baby and it also helps the placenta to grow.
Fish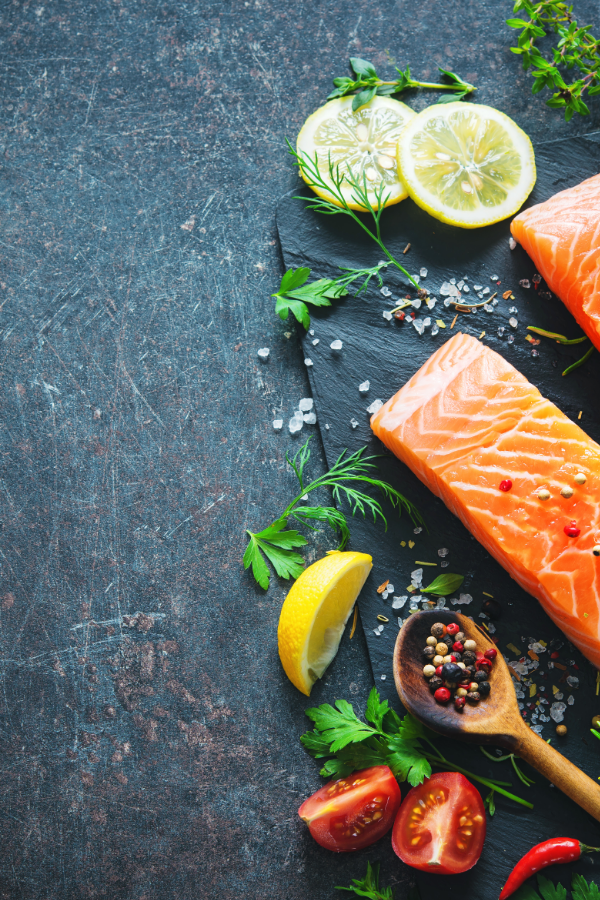 Fish that is not high in mercury help build the brain and eyes in your baby due to the Omega 3 fatty acids.
With eating fish it can prevent preterm labor, lower the risk of preeclampsia, and may increase birth weight in your baby.
According to the Mayo Clinic pregnant women should eat between 8-12 oz. of fish a week, which is about 2-3 servings.
The fish that is the lowest in mercury is shrimp, canned light tuna, salmon, pollock, and catfish.
High mercury fish that should be avoided are:
Shark
Swordfish
King mackerel
Tilefish
Bigeye tuna (found in sushi)
Marlin
Orange roughly
Lean Meat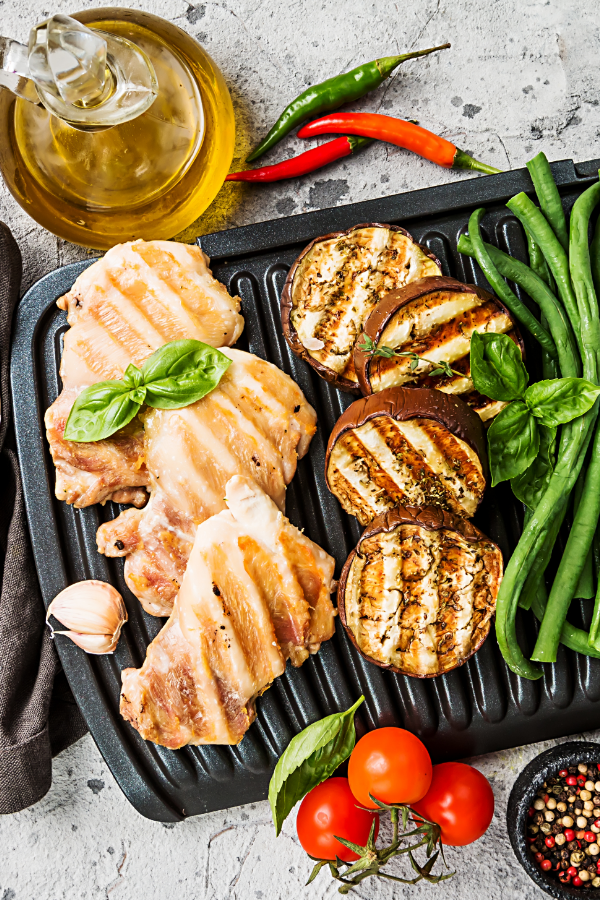 Lean meat is high in protein, iron, choline, and vitamin B. The best lean meat to eat are white fleshed fish, pork, chicken, and lean beef.
Our bodies use iron to make hemoglobin which takes oxygen through your blood and tissues.
Low iron can put your baby at risk for premature delivery and low birth weight.
Dark Leafy Greens
Bok choy, broccoli, collard greens, kale, spinach, and all lettuce are considered leafy greens.
Dark leafy greens are a good source of fiber, vitamin C, vitamin K, vitamin A, calcium, iron, folate, and potassium. They are also rich in antioxidants.
They are linked to reduce the risk of low birth weight and helps to prevent constipation, which you will be constipated often!
Avocados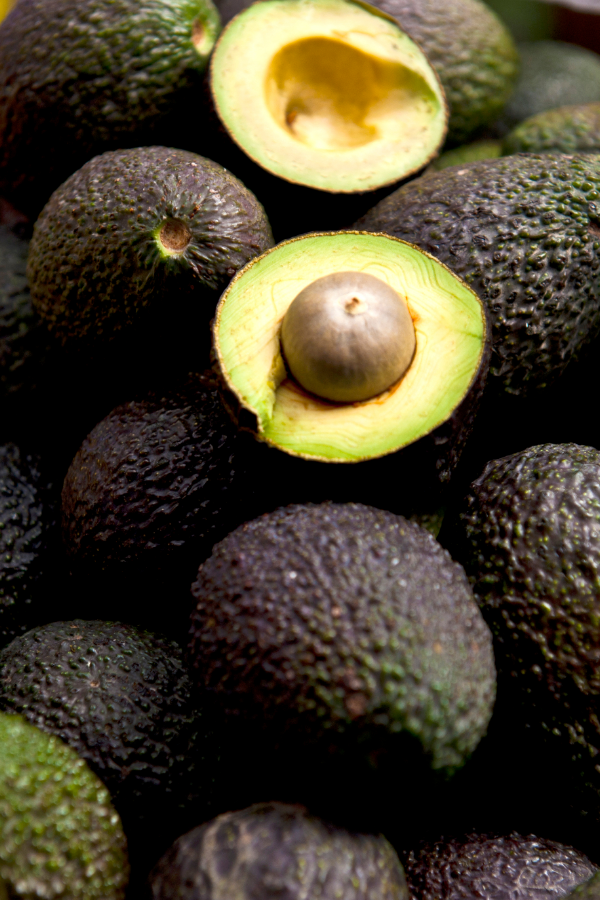 Avocados are packed with fiber, B vitamins, folate, vitamin K, potassium, vitamin E, and vitamin C.
With the high amount of potassium in them it can help relieve leg cramps which are pretty common later on in pregnancy.
Fun fact, they have more potassium than bananas do!
The benefits for your baby is it helps your baby's skin, brain, and tissue to develop. Avocados can also help prevent neural tube defects.
Berries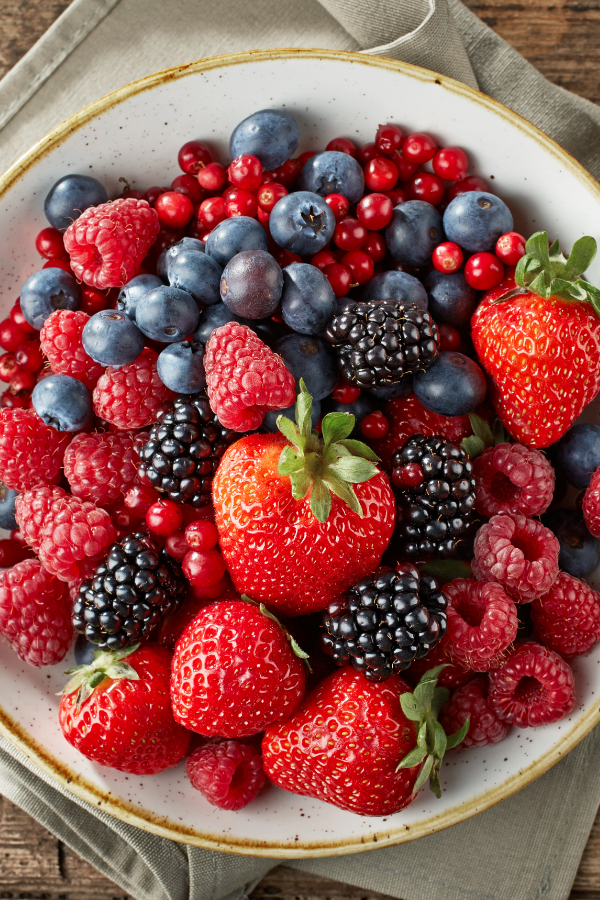 Berries are a great source of water, healthy carbs, vitamin C, fiber, and antioxidants. They contain a high amount of vitamin C which helps your body to absorb iron.
The benefits for your baby are building your baby's immune system and gaining healthy skin cells.
An extra tip, eat berries after a high protein meal to help you absorb the iron better!
Mangoes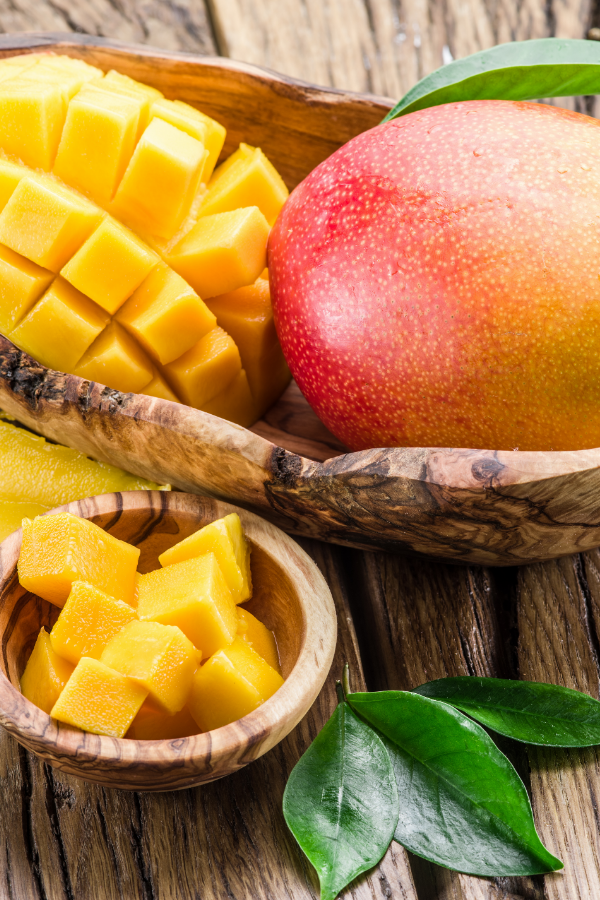 Mangoes contain a high amount of vitamin A, vitamin C, and folate.
This helps your babies brain and lessens the chance of neural tube defects.
A List of Healthy Snacks
Fruit or veggies
Yogurt with fruit and granola (this is my lunch everyday because it's so good!)
Apples with cheese or peanut butter
Tail mix
Crackers or veggies with hummus
Banana and peanut butter
Peanut butter and banana slices on toast
Fiber bars, the help you poop!
Tortilla chips with guacamole
Half of a tuna sandwich
Protein bars
Ants on a log (celery with peanuts butter and raisins)
Eggs with spinach on an English muffin or toast
Cottage cheese with fruit
Grapes and Cheddar cheese cubes
Fruit salad (cut up fruit then add a dash of lime juice and honey)
Cucumber sandwiches (cucumbers, dill, and cream cheese)
Frozen grapes with string cheese
Real fruit popsicles
I hope y'all enjoyed this list and remember to take care of your health for you and your baby.
There are so many things that you can do to help you baby grow strong and healthy! Diet is key in those things!