With me being at the end of my first pregnancy I'm pretty much just winging the whole thing. I'm 4 days away from my due date and there are several things I wish I did to prepare more or accomplish.
I know that next time I'm pregnant I will definitely do these things before my baby comes, but that is a couple years from now.
I hope that y'all can learn from my mistakes and prepare better for your baby!
If there are any other things that y'all regret not doing sooner or at all comment them below for other mammas!
Take More Photos
I didn't start taking bump photos till I was 16 weeks. I didn't feel like I should because my bump didn't even start showing till about 27 weeks, which frankly looked like I ate a little too much at Thanksgiving!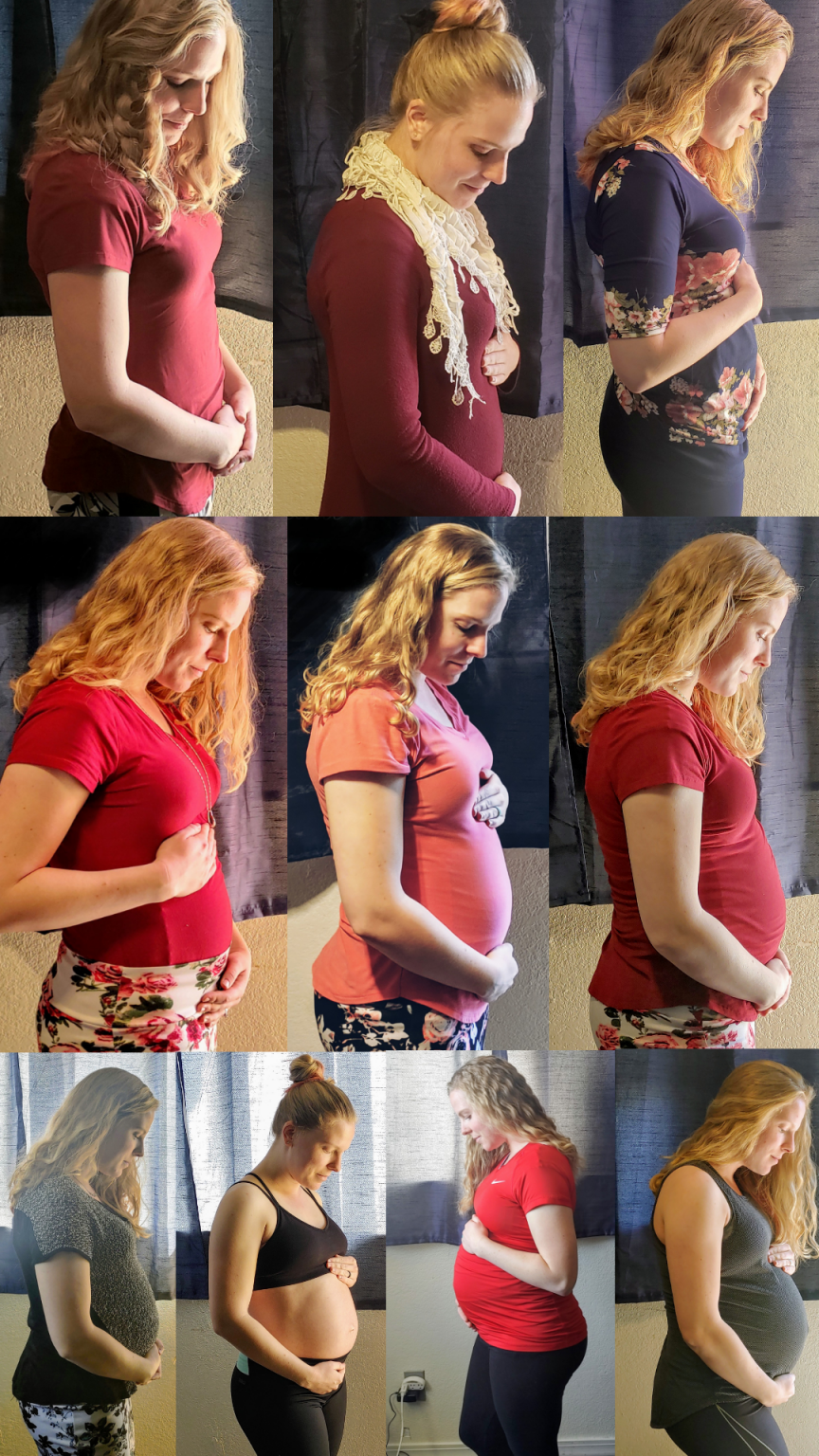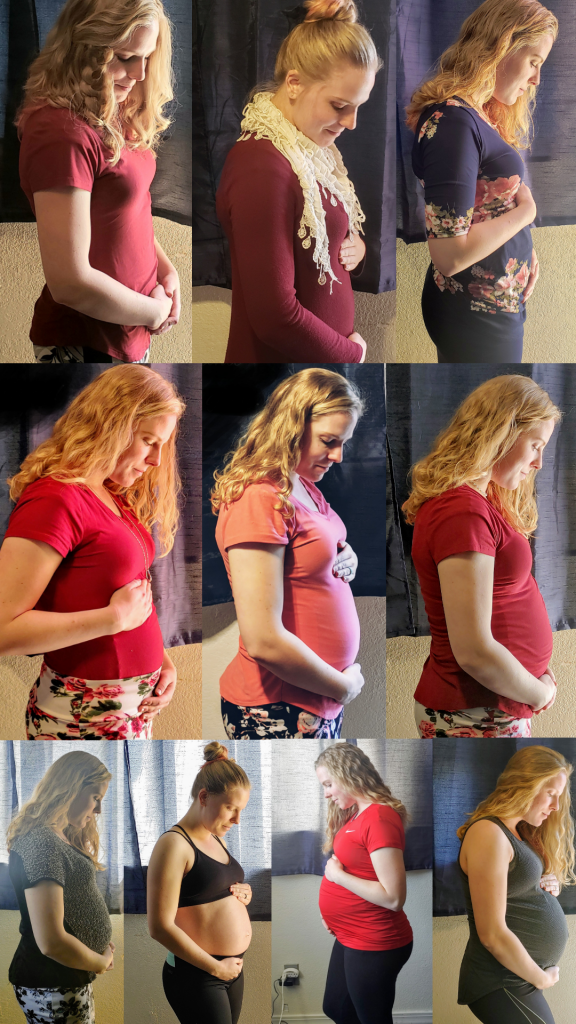 I only took pictures about every 3 weeks and I wish I would have taken one every week. It would have been more fun taking pictures with my husband as well. I have seen so many cute bump pictures that have the partner involved as well.
Next time I am definitely going to include him more in my weekly bump photos. He is going along in this journey with me as well!
Maternity Photoshoot
We also did not do a maternity photo shoot this time around. Which is crazy because I have so many photographers in my family!
I love seeing all of the cute photo shoots of couples and families together. They are so stinkin adorable!
I will for sure do a newborn photo shoot because it will be so special to have those photos taken with our new baby.
Mamma take advantage of doing photos with your significant other during this time of growing your baby.
Capture those cute and tender moments together because you will regret not doing it later on.
Update: As I was writing this post I texted my sister to see if she could take our pictures the next day. So 3 days before I was due we were taking our maternity photos! I am definitely a procrastinator.
Don't wait till last minute because you never know when your baby is coming! If you plan on doing maternity photos most women get them done about a month and a half before.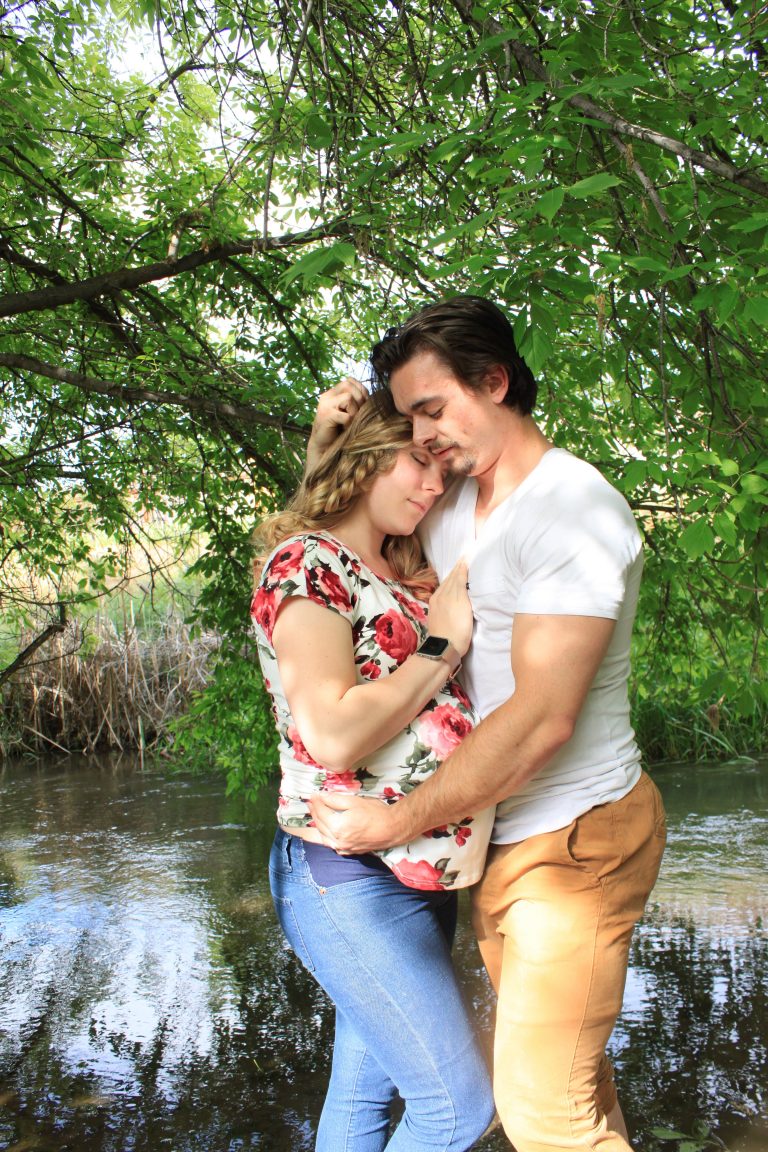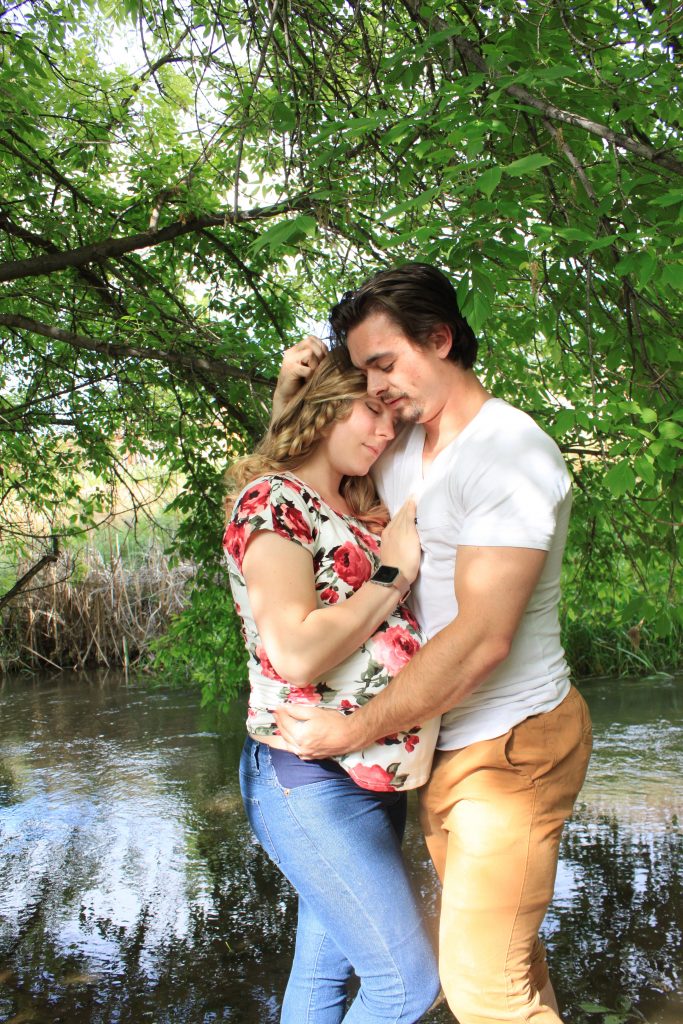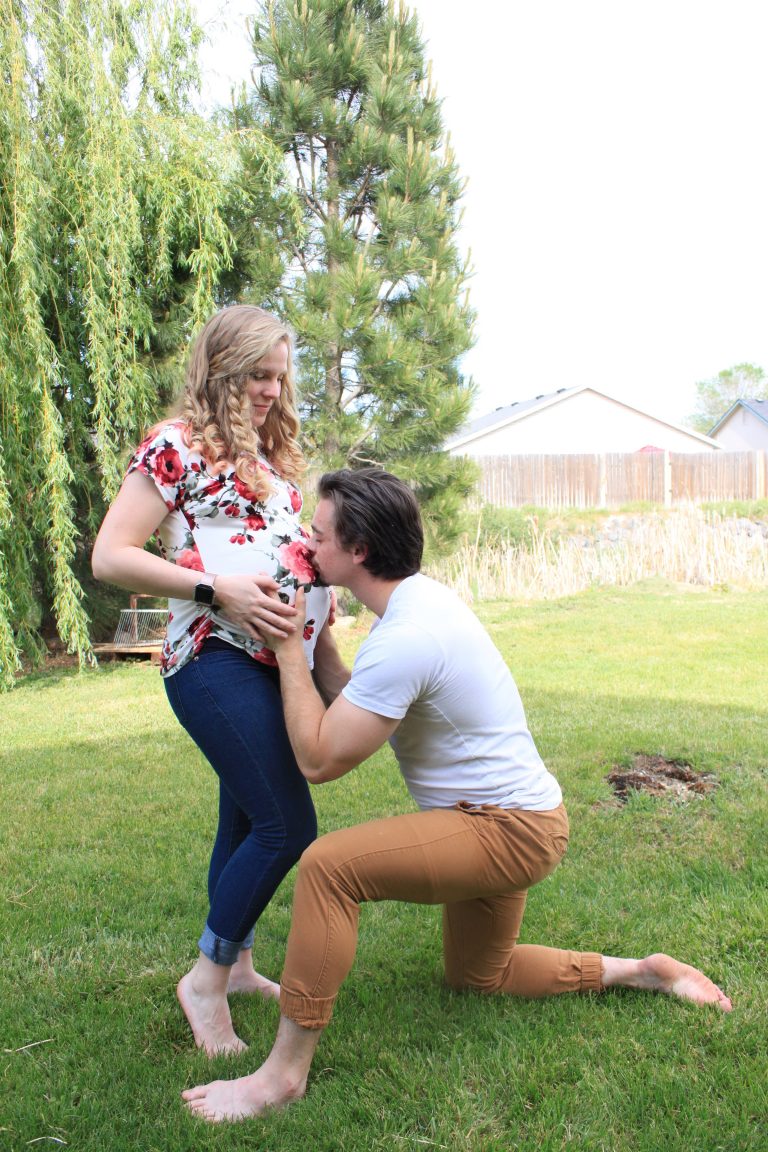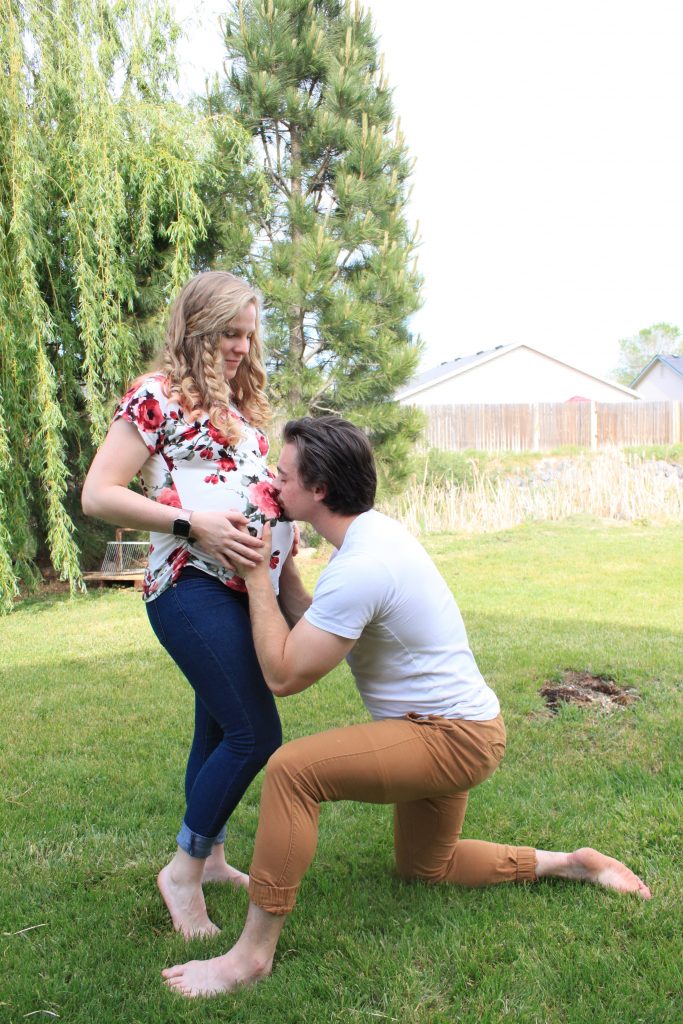 Write In A Journal
Writing in a journal is such a great way to connect with your baby and to remember what your feelings and emotions are during your pregnancy.
It helps you to stay organized, relieve stress, self reflect, and you can look back at your feelings and experiences throughout pregnancy.
Let's be honest it's hard to remember everything while you are pregnant!
If you struggle with what to write read my post on pregnancy journal prompts!
Go On A Babymoon
I sooo wish we did a baby moon! The only time my husband and I go on vacations is to visit family. So no romantic getaways besides our honeymoon.
Essentially what a baby moon is for is to relax and connect more as a couple before your baby arrives. It's best to do it during the golden 2nd trimester when you feel your best.
You don't need to spend a lot or go somewhere exotic, unless you want to and can afford that! You could always just do a weekend trip at a place that will relax both of y'all and connect y'all together more.
You should do this because you never know when you will have time alone after the baby comes.
If you have other kids you can have a family member watch them for the weekend so you can be alone together.
Take A Spa Day
Take a spa day for yourself! Your body is creating a miracle inside of you and that takes a lot of work!
You need to have a day where you can get pampered, either going to an actual spa or asking your partner to give you a spa day at home.
Pregnancy can be hard and having a day to relax can lower your stress levels which is also beneficial for the baby. So there are multiple benefits for an R&R day!
Go On A Hospital Tour
This is something I wish I did much sooner, but it was kinda of out of my hands.
When I was thinking of doing it my hospital wasn't running them because we are having the COVID19 Pandemic currently so they shut all tours down.
I have heard hospital tours are great to do with your partner so when the big moment comes you will know exactly where to go.
It's also great to help familiarize you with the environment that your will be laboring at. You can ask questions and even preregister at the hospital as well.
Take A Prenatal Class
This is a great tool to prepare you for your labor and delivery! Every birth is different so learning as much as you can is a great resource.
There are plenty of free online courses or you can do the one your hospital provides (usually those are free too).
I did this super last minute, like the day of my due date. That is how last minute I did this to prepare for my first labor.
Hilary at Pulling Curls has awesome birth classes that are fantastic if you want a more in depth labor and delivery course. Her classes help you feel even more prepared for your labor! You could never over prepare.
She has a course that you can take alone, or you could take her couples course.
She is a labor nurse of over 20 years and she had a lot of great info to prep me for my labor. I felt very confident and ready after I took her courses, but I definitely wish I did them much sooner!
Please take birthing classes much sooner, not the day of your due date, and take a variety of them.
Freezer Meals
I stocked up on lots of food, but I didn't do any meal prepping. Thank goodness my mother in law is coming and cooking us food. Also my church has several women who are going to be bringing us meals.
Not everyone has this option though so stock up on freezer meals because the last thing you will want to do is cook after baby comes.
I have a great board on Pinterest the is all about meal prep for after the baby! There are a lot of meals that you just dump in the crock pot and eat it later.
I hope y'all learn from my regrets and enjoy your pregnancy!