Coming up with the perfect niche for your blog can be so difficult for many new bloggers. A niche is a specific topic that you blog about.
Many new bloggers get so hung up on what their niche is and what to name their blog and you probably have a several different niches that you want to blog about and can't figure out how to niche down or tie them together.
So grab a drink, your notepad, and get ready to brainstorm your niche for your blog.
Why Do I Even Need a Niche for my Blog?
Now the whole point of a blog is to share your ideas and expertise with the world, so why can't you just write about a bunch of different topics?
I'm sure you are knowledgeable in a bunch of different things.
But when you have an audience you want them to bounce around on your blog and read all of the different posts that you write about in that niche. They may not be interested in the other topics that you write about.
You want to become the go to person in that niche.
Think of a person you love to follow what they write about. You could spend hours on their blog if you wanted to, but that is because they niched down and wrote about similar topics under one large unbrella.
When you think of a food blog, you probably have a few blogs that you think of right off the bat. Same goes with fitness, travel, home decor, kids crafts, motherhood, ect.
You want people to trust you when you write about certain topics. Your main goal should be to become the go to person in your niche. And you want your audience to spend a long period of time on your blog.
More time on your blog = more money.
How to Find the Perfect Niche for Your Blog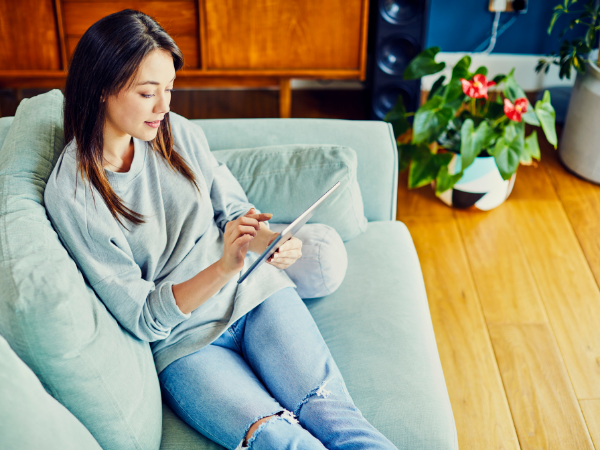 Now coming up with the perfect niche for your blog could take you a while or it may come off the top of your head.
You need to look at what you are passionate about and knowledgeable on.
You could be passionate about cooking but, that's a pretty broad niche. Think about something more specific, such as: keto, vegan, diabetes, cheap, or quick recipes.
If you want to do recipes you could niche down to healthy recipes and in your menu have sub categories of keto, vegan, vegetarian, ect.
Just make sure to keep everything organized and don't be too broad.
Write about common interest things so users will want to jump around on your site.
How to Find a Profitable Niche
You need to find the sweet spot of it being a profitable niche and something that you are passionate about.
If you only do what you are passionate about and its not profitable you could take a while to make money or not make any at all.
If you only do a blog that is profitable, but you are not passionate about you will lose steam quickly and may end up giving up on it or dread blogging.
I find that a lot of bloggers will eventually lose steam especially when you aren't reaching your money making goals.
Blogging can be a long hard road, but when you get to where you want to be you will have more freedom and satisfaction.
So just stick to it and don't give up!
Now to find out if a niche is profitable and trending you can use Google search trends.
Here are some ideas of niches that are profitable:
Baby care
Baby toys
Home decor
Dogs
Cats
Pets
Kitchen appliances
Kitchen gadgets
Sporting goods
Outdoor goods
Yoga
Meditation
Gardening
Indoor Plants
Tea
Fashion
Photography
Organic food
CBD oil
Diabetes Recipes
Cookies
Dietary Supplements
Athleisure
Solar power
Surveillance camera
Digestive health
Baby equipment
Cooking
Credit card debt
Online Travel
Personal finance
Financial freedom
Spartan races, Iron man, and triathlon training
Running/marathons
Travel
Travel Hacks
Self-publishing
Freelancing
Minimalism
Bodyweight fitness
Weightlifting
DIY
Home Improvement
Boating
Homeschooling
Kids arts and crafts
Graphic design
Photography editing
Budgeting
Couponing
Makeup
Keto Recipes
Vegan Recipes
Vegetarian Recipes
Interior Design
Organization
Skincare
Baking
Investing
Retirement
Insurance
Specific medical conditions
Dating
Self care
Marriage
Divorce
Career advice
Mental health
Living off the grid
SEO
Natural Medicine
Hiking area
Real estate
Tiny homes
Hiking locations
Drawing
Video Games
As you can see there are endless possibilities of profitable niches and I'm sure there is something out there that you are an expert in that is profitable!
How to Come Up With a Sub Niche?
Each one of these niches could have sub-niches. One Fit Mamma has the niche of womens fitness, but I have the sub-niches of pregnancy and postpartum fitness.
With diabetes you could do recipes that don't spike your blood sugar, different diets to control your diabetes, how to get rid of type 2 diabetes, or insulin tracker printables.
If you are thinking of motherhood maybe your sub niches would be pregnancy, postpartum, life with kids.
With kids crafts your sub niches could be fun crafts, holiday crafts, cheap crafts, and learning crafts.
Each niche has different sub niches and you can have those categories in your menu. Just make sure to keep everything super organized and user friendly so people don't leave your website after one post.
You want them to keep reading different posts on your blog. And hopefully promote your blog for you and become a follower.
Final Decision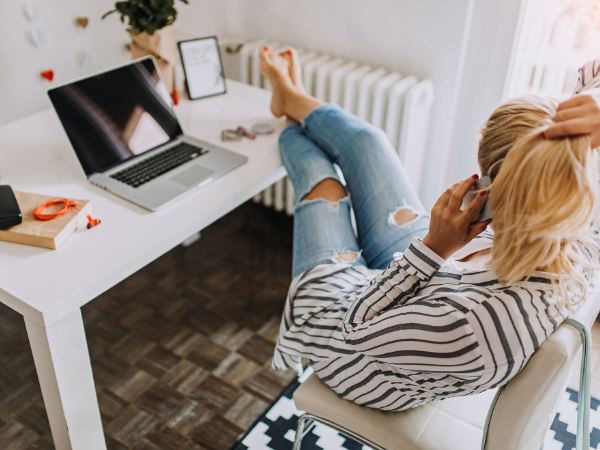 Now before you even select your niche you should ask yourself this one last question.
Will you still love writing about this niche a year from now or 50 posts later?
The thing they don't tell you about blogging is that it's a long hard road and if you are not passionate about what you are blogging about you aren't going to stick with it.
You will be putting endless amounts of hours in before you even make money and it may take even longer before you can make a full time income or surpass your full time income.
It's a lot of damage control and feeling like you are going to rip your hair out so if you aren't passionate about what your niche is you need to either choose a different niche or choose a different career.
I know when I started writing about things I was passionate about I was willing to put in all of the unpaid hours and kept up with my blog because I was passionate about helping other moms stay fit or get fit.
With this blog I am passionate about helping other moms become stay at home moms, start and grow their business, and make it through motherhood with their sanity.
So please ask yourself this hard question and be honest with yourself because I don't want you to waste your time.
I hope y'all were able to brainstorm a niche that is not only profitable, but something you are passionate about.
Comment below your ideas for your niche or if you need help with niching down. I would be happy to help!