Once you become pregnant and people know you are, you will receive oodles of unsolicited advice.
I'm a very stubborn and blunt person. If I want advice from someone I am not afraid to ask, but this also means I don't really like unsolicited advice.
I know people have great intentions, but sometimes it can be super overwhelming with all of the advice that people give you.
I have asked many of my mommy friends what is their #1 piece of advice for pregnant women that way y'all have it all in one place.
I have shared the top 18 pieces of advice and slipped in some of my own pieces as well!
As always take whichever piece of advice you want and apply it. If you have any advice that you think other mammas would need comment them below!
Love Yourself
I wanted to start with this piece of advice because for me it was the hardest one to accomplish. With your body changing, growing, and a rage of hormones rushing through your body it can be hard to feel love for what your body is changing into.
During my pregnancy it was so hard for me to be okay with my tummy, hips, and boobs growing. I constantly had to get reassurance from my husband that I still looked good and was attractive to him.
I didn't like getting stretch marks and the constant exhaustion that I felt.
Your body is going through so many changes because its doing the most wonderful thing of creating another human being. With this territory or changes it can be difficult to accept them and love yourself.
You need to take the time to encourage yourself and love every little part of who you are. You are sacrificing a lot while you are pregnant and you will sacrifice even more after you have your baby. It's a job only you can do and you are amazing for doing it!
Take time to pamper yourself and lift yourself up. Pick a few of the encouraging phrases below and tell them to yourself every single day! You got this mamma!
Don't Compare
Don't compare your pregnancy to other peoples. Every pregnancy is different.
Some will carry the weight well, move around better, have a cute little bump, actually look pregnant, not get stretch marks, not have morning sickness or fatigue, have a perfectly healthy baby, the list could go on and on.
If you find yourself comparing your pregnancy to another persons pregnancy, STOP RIGHT NOW!!
Your pregnancy is what you need to experience. It will have its ups and downs and you may find yourself wishing that certain things are different, but you are doing amazing!
Another thing along with this that I know we can get in the trap of is not to compare your postpartum recovery to someone else. You may recover faster or you may recover slower, but remember the amazing little human you brought into this world.
It's okay to recover in the time and way that you need to. Don't get into a spiral of comparing yourself to the other mothers around you. Wishing that you could bounce back as quickly as someone else or have your pre baby bod just weeks after you had your baby.
Just continue to improve yourself where you are at and become a better you.
Take Naps
Take lots and lots of naps!
This was a lifesaver my whole pregnancy. Whenever I got home from work I would take the time to get a power nap in, even if it was only 15 minutes.
This may be difficult to get a nap in while you have other kids running around, but try to take the time to take care of yourself. Get a nap in whether that be having your partner watch the kiddos or a friend.
Heck even put on a tv show and fall asleep on the couch. Your body is doing a lot of work and it needs adequate time to rest. Napping will help a lot with the lovely pregnancy fatigue as well!
Minimize Stress
This is a difficult one if you stress about being stressed. Or if you stress about trying to relax your body.
A great way to minimize stress is to do some yoga or mediation right before bed. This also helps you sleep better so that's an extra plus!
Yoga is a great way to get all of the kinks out from the day. If you get a lot of back or hip pain I even have a post to stretch out these sore spots from pregnancy.
Meditation whether it be guided or not can help clear your mind and make you feel at peace.
My husband will put on some soothing music from youtube, have me close my eyes while in a relaxing position, and he will just gently rub my body. Its so soothing to me and helps me to relieve stress from the day. It also helps me to feel closer to him and our baby when I was pregnant.
Find what works for you to destress whether that is to read a book, take a hot shower, go on a walk, or even watch a tv show.
Its just essential to keep your stress levels downs and relax your body.
Stay Active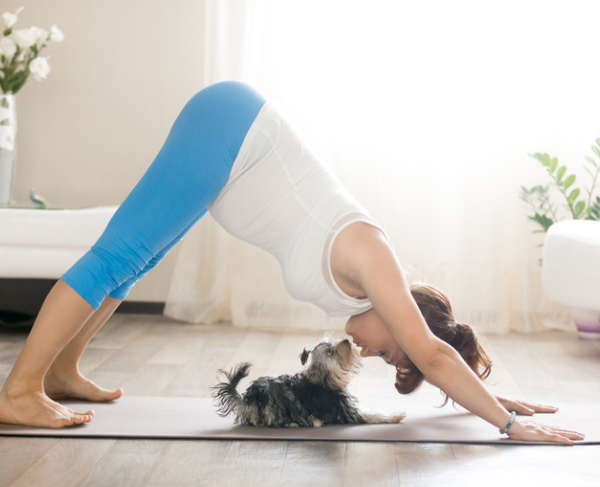 Staying active is so beneficial to having a healthy pregnancy and baby. You can have a more comfortable pregnancy, less risk of complications, and it helps you recover quicker after you have your baby.
I know it may be a hard thing to do when you frankly don't want to even function for the day. All you need to do is something small if your day is rough. Something is always better than nothing.
Go for a walk outside if weather permits.
Do some squats after you use the restroom (I did this one all of the time!)
Do some relaxing yoga.
Go for a swim.
Get out and about during your lunch break.
Use stairs instead of the elevator
Dance to your favorite music, even if its just one song.
If you are wanting full workouts you can check out my fitness tab.
Eat Healthy
"Eating a nutritious diet during pregnancy is linked to good fetal brain development, a healthy birth weight, and it reduces the risk of many birth defects. A balanced diet will also reduce the risks of anemia, as well as other unpleasant pregnancy symptoms such as fatigue and morning sickness." (source)
There are superfoods you should eat while you are pregnant and foods you need to avoid now that you are pregnant. Just watch what you eat and think about all of the wonderful benefits to you and your baby when you choose to have a healthy diet.
If you are a snacker like me its great to snack often to help keep your energy levels up, but its important to choose healthy snacks. You could eat things like:
Fruit or veggies
Yogurt with fruit and granola (this is my lunch everyday because it's so good!)
Apples with cheese or peanut butter
Trail mix
Crackers or veggies with hummus
Banana and peanut butter
Peanut butter and banana slices on toast
Fiber bars, they help you poop!
Tortilla chips with guacamole
Half of a tuna sandwich
Protein bars
Ants on a log (celery with peanuts butter and raisins)
Eggs with spinach on an English muffin or toast
Cottage cheese with fruit
Grapes and Cheddar cheese cubes
Fruit salad (cut up fruit then add a dash of lime juice and honey)
Cucumber sandwiches (cucumbers, dill, and cream cheese)
Frozen grapes with string cheese
Real fruit popsicles
Be Open with Your Doctor
Being open with your doctor is beneficial for many reasons. Your doctor is there to help you have a healthy baby and pregnancy. If you don't feel like you can open up to your doctor about your struggles, medications, or even how you would like your birth to go you need a new doctor.
You should have a doctor that is willing to educate you about your options, but also willing to let you make your own choices.
I love my doctor for this very reason. The birth of our little boy did not go anywhere near what I had planned. I wanted a natural birth, but ended up needing a C-section because our sons vitals were dropping and not coming back up. I luckily trusted my doctor when he told me that he strongly suggested that I get a C-section.
I will never know the outcome if I didn't listen to my doctor and still tried to go natural, but because of the trust I had in him I know that it was the best option for us to have our healthy baby boy.
This is why its essential to have a doctor that you trust and be open with your doctor about everything. You never know what could happen during your birthing experience.
Take a Birth Class
Birth classes are so wonderful to get you prepared for your birth. If you can't afford to pay for one online you have so many free options. Youtube is a great source to learn or you could even go to the birth classes your hospital offers.
Hilary From Pulling Curls has awesome birth classes that are fantastic if you want a more in depth labor and delivery course. Her classes help you feel even more prepared for your labor! You could never over prepare.
She has a course that you can take alone, or you could take her couples course.
She is a labor nurse of over 20 years and she had a lot of great info to prep me for my labor. I felt very confident and ready after I took her courses, but I definitely wish I did them much sooner!
Make a Birth Plan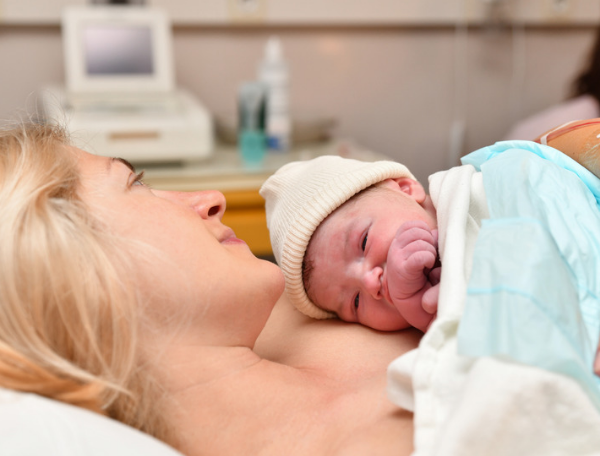 Now your birth may not go as planned, mine sure didn't, but its important to go into your labor and delivery with a plan.
There are many things that you need to think about when it comes to your birthing experience like:
Would you like an unmedicated birth or a medicated one?
Would you like medicine to move the labor along faster?
Are you planning on a vaginal birth or a c-section?
Do you want an episiotomy?
Who would you like in the room?
Who do you want not allowed in the room?
Are you having a photographer present?
Who is cutting the cord?
Are you wanting to do delayed cord clamping? How long do you want it delayed?
Are you saving the cord for blood banking?
Do you want to save your placenta?
What birthing positions do you prefer?
Are you planning on walking around, bouncing on a ball, or soaking in a bath?
What kind of birth environment do you want?
Do you want me students in the room or just the essential birthing team?
Would you like your water to break naturally or do you want the doctor to break it?
Are you okay with forceps or a vacuum extraction?
Do you want an hour of skin-to-skin after the baby is born?
When would you like your baby's first bath?
Do you want the baby in the recovery room with you or in the nursery?
Do you want them to use a pacifier with the baby?
If you are having a boy is he getting circumcised?
Here is a simple birth plan template that you can print out for later.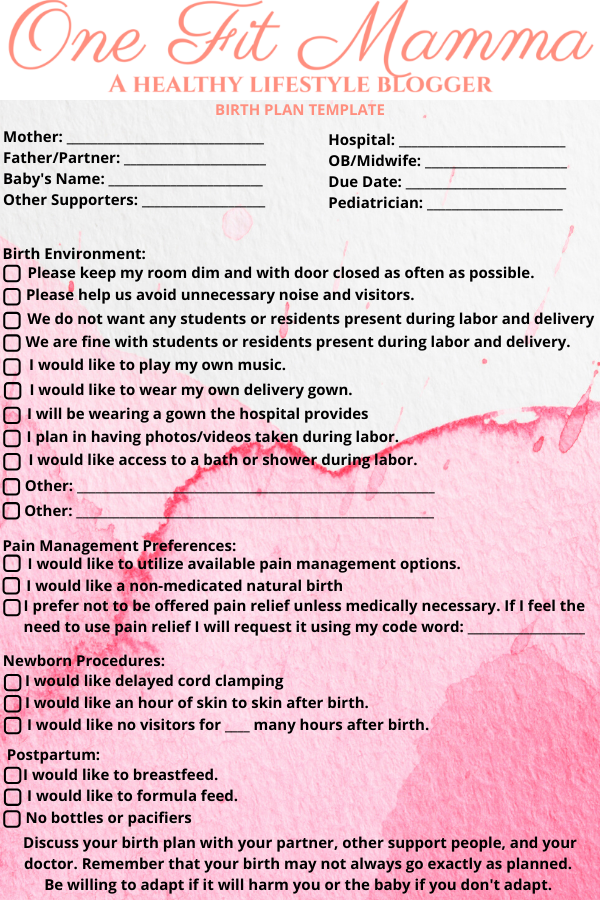 Pack Your Hospital Bag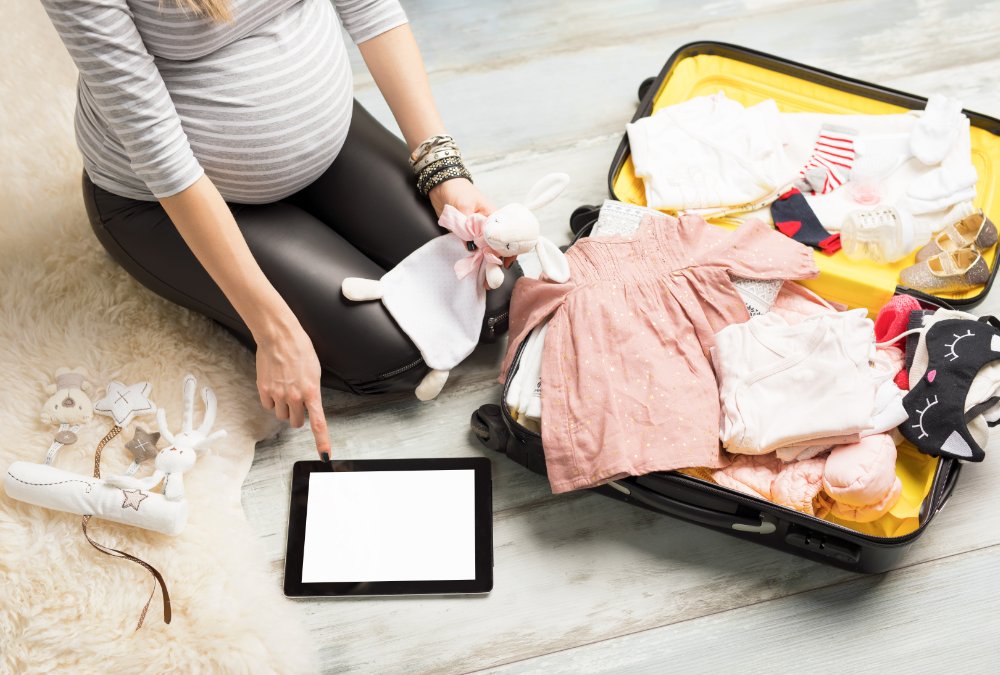 Packing your hospital bag is something you definitely need done by around 35 weeks. You never know when your baby is going to come and it's best to be prepared.
No one wants to be in early labor trying to remember everything you need to bring with you to the hospital.
You don't need to pack like you are staying for a long vacation. My doctor said that he laughs when people bring 2 carry on suitcases for their labor and delivery. You are only there for a couple of days.
I was able to fit everything we needed for me, my husband, and our baby in our diaper bag. We had an unexpected c-section and we still had everything we needed for our extended hospital stay.
Just make sure to pack early on and don't pack your whole house!
Here is a hospital bag checklist if you want ideas on where to get started.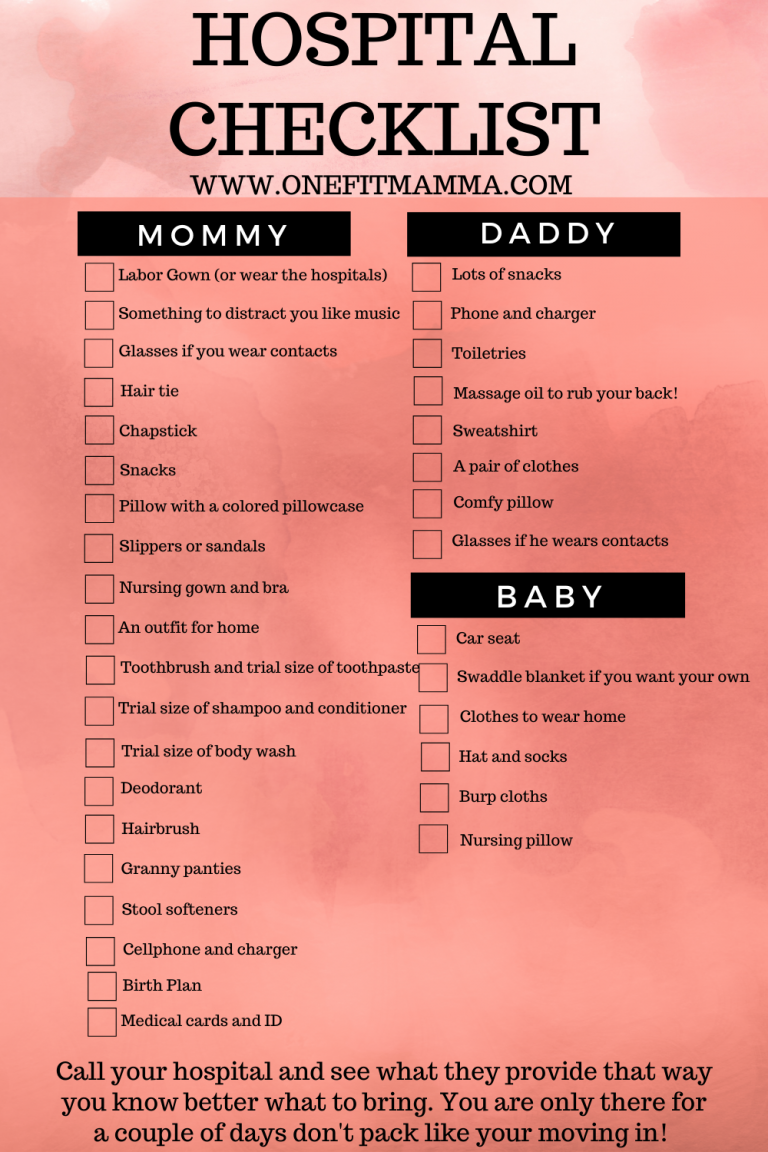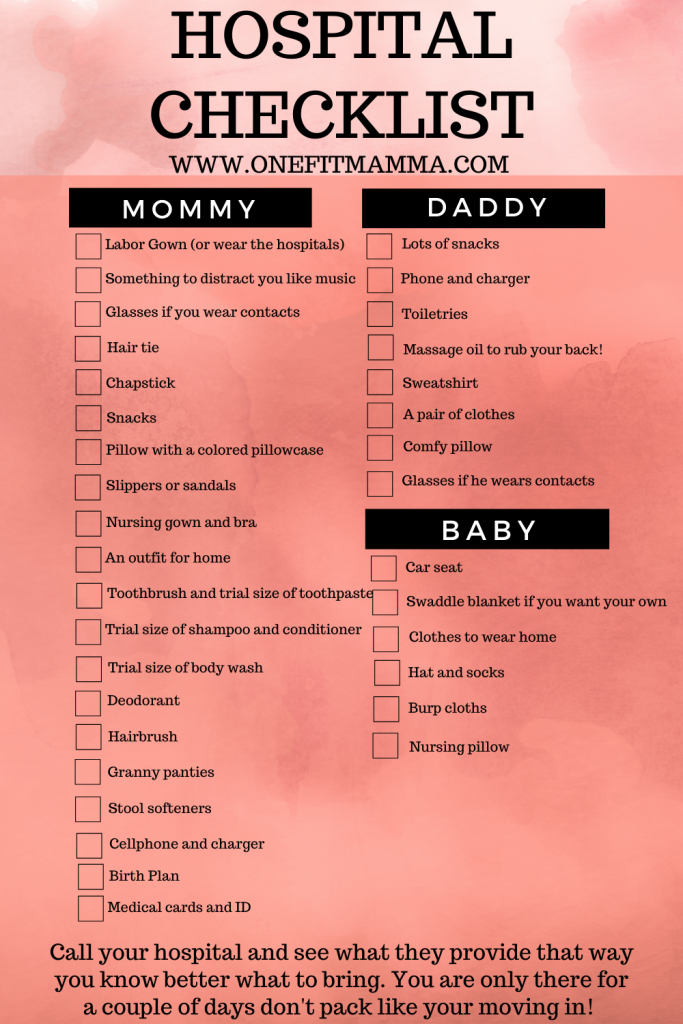 Baby Preparation
I was so grateful to have prepared a lot before our boy came. The house was spotless, all of the laundry done, and meals were scheduled to be brought to us.
It made recovering so much easier because I was able to rest and relax when we got home from the hospital.
If you have no idea where to even start with your baby preparation you can read my other post that gives you a checklist of things you should get done before the baby comes.
Get a Free Breast Pump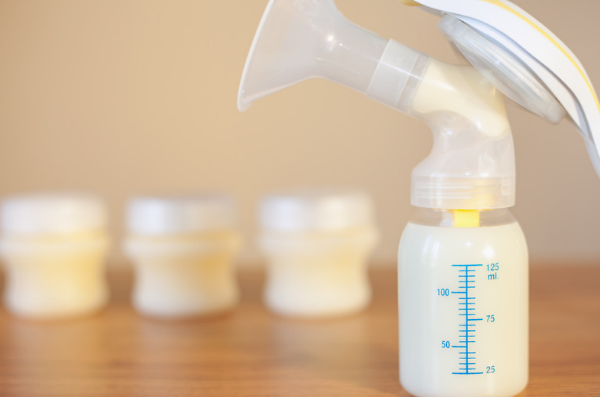 Get a breast pump even if you don't think you will use it!
Most insurances cover a free breast pump so you should take advantage of it.
I didn't think I would use a breast pump because I thought I would just exclusively breastfeed, but I got one anyways.
I use my breast pump on a daily basis to improve my milk supply and also to have milk when we go out and about and I don't have time to breastfeed.
You may not know where to start with getting a breast pump, but I'm going to make it easy for you!
I went through Areoflowbreastpumps.com and they walk you through all of the steps you need to take to get your free breast pump.
If you don't have health insurance you could always purchase one or ask any friends if they are willing to give you a breast pump. Just make sure you sanitize it thoroughly first.
Baby Registry
This was a lifesaver for us! We did our baby registry through Amazon and put everything we needed on there. Even the more expensive things like a car seat, pack n play, and a baby swing.
It will surprise you how much people are willing to help. We literally had to buy nothing for our baby! So many people have hand me downs and things they would be happy to give you.
Just don't turn them down and happily take what you need, this will save you lots of money which you can use for other things.
Don't skip on the baby registry so people know what you want or need.
Download Pregnancy Apps
My two favorite pregnancy apps were Ovia Pregnancy and Baby Center.
It was fun to see what stages my baby was in with his growth.
They also had different pieces of advice and articles for each week.
Baby Center has birth groups where you can comment or post different questions and answers. It was helpful for me to get answers from moms who have already had several kids.
I received a lot of great advice from them.
Pregnancy Journal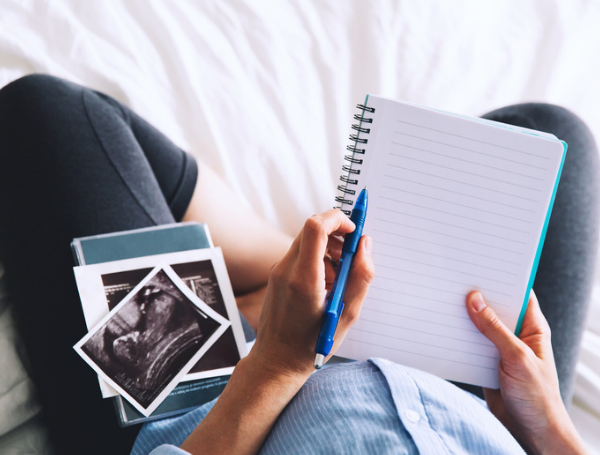 This was something I wish that I did. I even wrote a post on different prompts that you can do.
You could either gift your child the journal you wrote in throughout your pregnancy. Or you could keep it to look back at the memories and way you felt while you were pregnant.
This is just a fun thing to do and it will be nice to look back at because you will forget things about your pregnancy.
Baby Moon
This is another thing I wish we did. A baby moon is a romantic vacation you take with your partner before the baby comes.
Preferably during the second trimester when you aren't as huge and usually past all of the nausea from the first trimester. You want to actually enjoy your vacation!
You could do a baby moon on any budget. The important thing is spending some good quality alone time because you won't get much of it when you have your baby.
If you already have other kids you could have family watch them for a weekend so you can have a little getaway.
Take More Pictures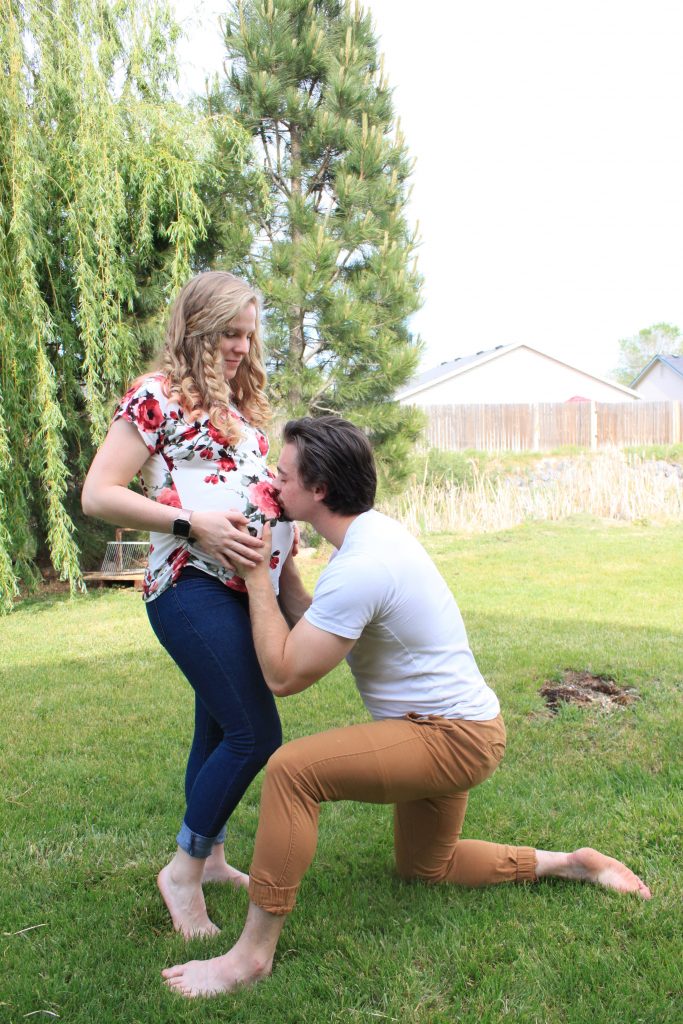 My husband and I didn't take many pictures. When I was writing a blog post of things I regret not doing during my pregnancy I wrote about not doing pictures.
We have some bump update pictures but that is only a few. A few days before our son was due we did a last minute maternity photoshoot.
I strongly suggest taking more photos especially with your partner because they are fun memories to look back at.
Especially since photos are so easy to do at this time with all of the technology that we have access too!
Don't Take Every Piece of Advice
This one is HUGE! I saved the best for last.
DON'T TAKE EVERY PIECE OF ADVICE!
People will bombard you with advice. They will stop you in the store and give you oodles of unsolicited advice.
You don't have to do it all. Just say thank you and if it's something you don't want to do you dont have to do it!
Also if you receive a ton of advice do your research and validate if it's something you would like to do. There are a lot of older moms out there that will give outdated advice. Like maybe your grandma.
It may not be a safe practice to do with your baby anymore.
Bottom line is take the advice with a smile, research it, and decide if it's something you would like to do.
You and your partner are the parents so y'all get to decide how you want to raise your baby.
I hope that some of this advice helped y'all. Enjoy your pregnancy and keep killin it!