Babies are expensive to raise and take care of. On average, a baby goes through up to eight diaper changes per day which ultimately results in parents spending over $900 per year. This doesn't take into account the cost of purchasing baby formula and other items needed for your newborn.
In addition, you could be taking care of more than one infant at a time, and some newborns even use diapers for more than two years. It doesn't take long to realize that saving costs on these would do your finances a whole lot of good.
Thankfully, there are several ways for you to obtain diapers for free, helping you save hundreds of dollars annually. This article takes you through the different ways to get baby diapers and other baby resources for free.
Check Out National and Local Charity Programs
Diaper Banks
Exploit Rewards Programs and Coupons
Companies That Offer Diaper Rewards Programs
Ask for Free Diapers at the Hospitals
Engage in Surveys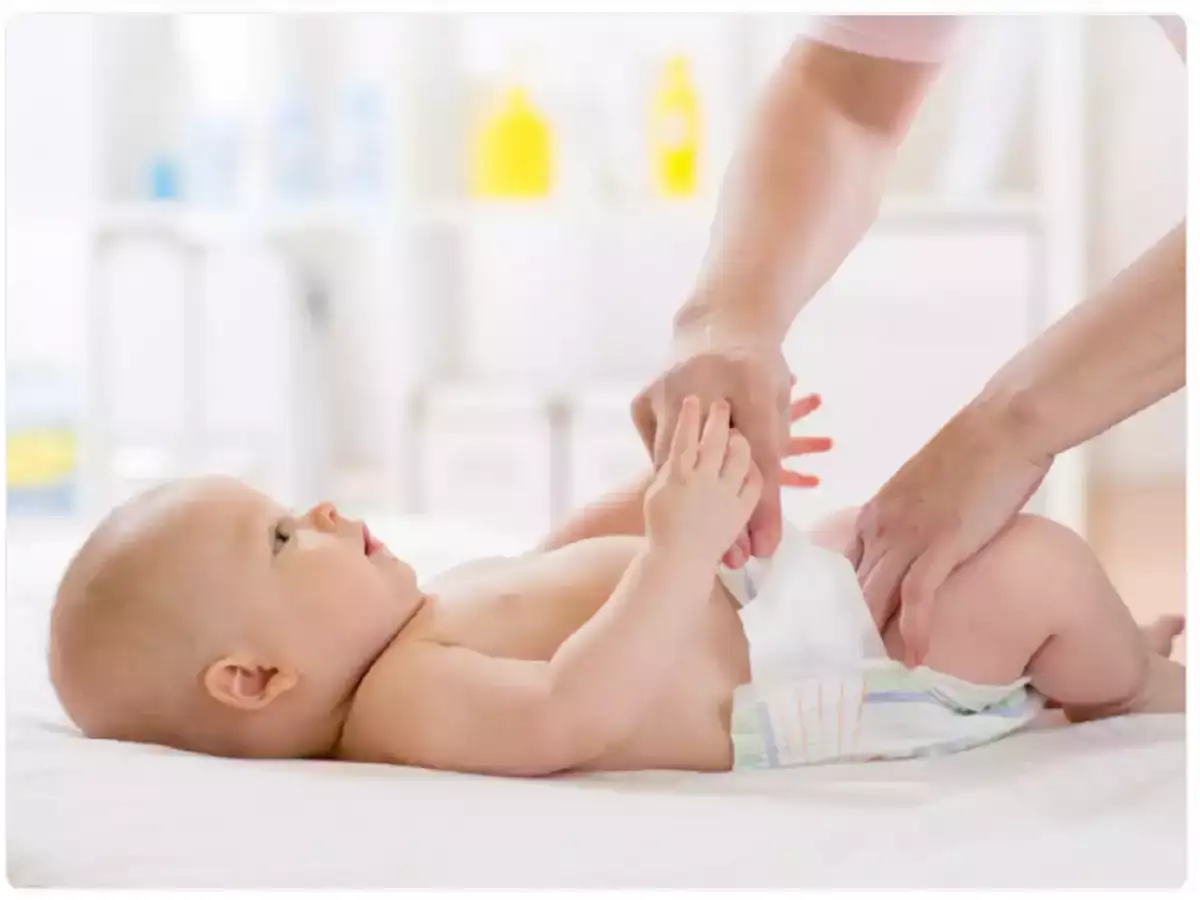 Check Out National and Local Charity Programs
Charity programs are the easiest route for getting free diapers, as diapers are specifically designated for those in need of them for free. These programs could be from your local community or through a nationwide outreach program within your country.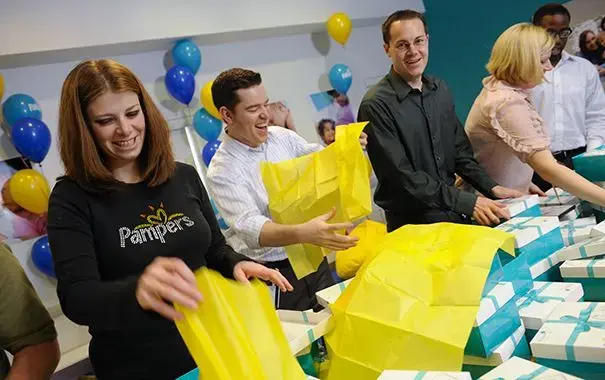 Food shelves, charitable churches, pregnancy centers, social service offices, and women's outreach programs are great local sources for free diapers. Food shelves, for example, have a lot of these to give out.
However, while some may require that you meet certain conditions before you qualify for free resources, others will give to whoever is in need of them.
What you want to do is contact these sources, whether it is a food shelf or charitable church, and enquire if they have free diapers to give out. You could be lucky also to receive other items your baby may need from the charity as well.
Giveaways from Local Sources
Local sources like parent groups, Facebook Marketplace, and Craigslist are also great for receiving giveaways from people who do not need diapers.
In addition to these local programs are nationwide charity programs that give you much-needed resources for free. One of these, in particular, where you are sure to get free diapers, is diaper banks.
Diaper Banks
Diaper banks are depositories for unused and clean diapers donated by people who don't need them.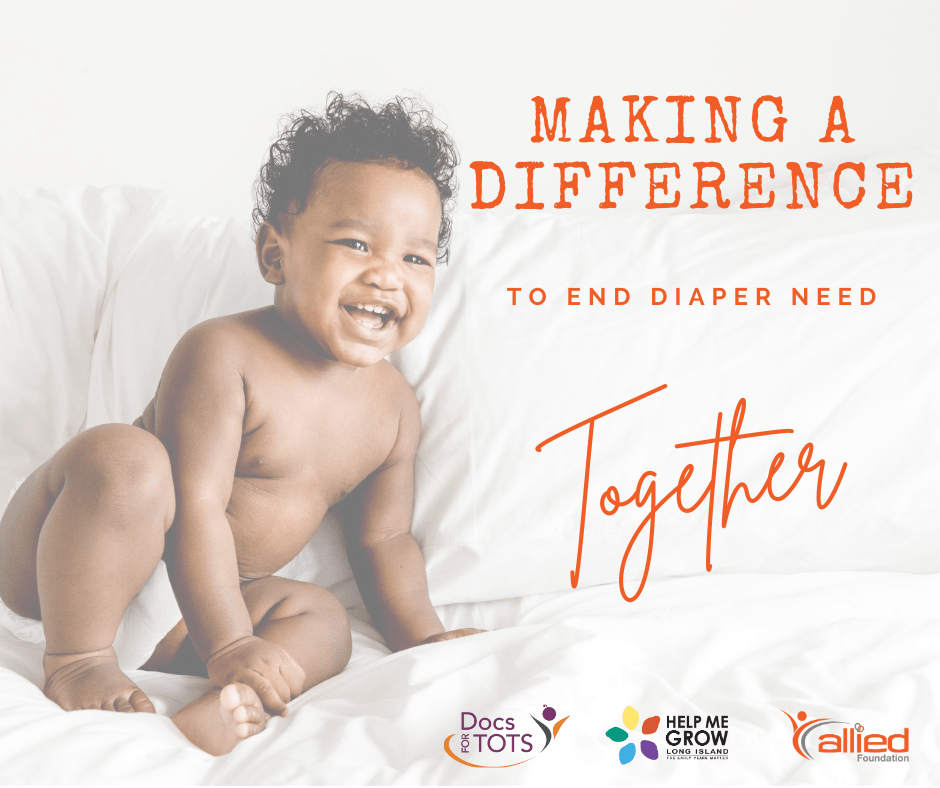 These banks are typically owned by an organization and are spread across your country so that people who are in need of diapers have local access to them.
The larger organizations that manage diaper banks distribute millions of diapers every year.
For example, the National Diaper Bank Network that operates in the US provides up to 50 million diapers to low-income families annually and has over 300 banks distributed nationwide.
Diaper Banks in Your Country
If you have one operating within your country, be sure to check out its website and see the closest bank to where you reside.
Charitable individuals could also donate to these diaper banks and ensure more families have access to free diapers.
Exploit Rewards Programs and Coupons
Rewards programs are schemes by diaper manufacturing companies that help people in need of diapers to reduce the costs of purchasing them.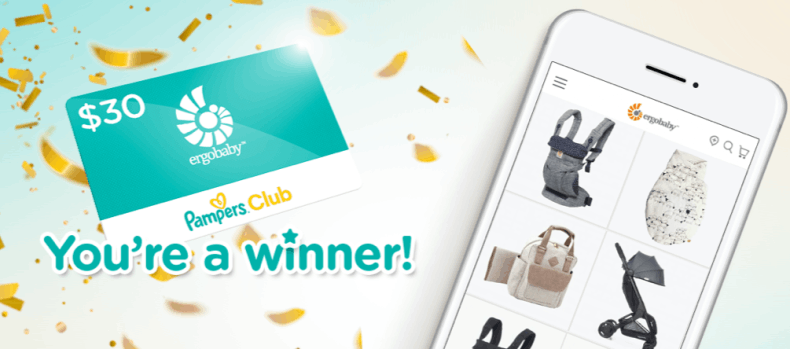 These schemes are not just limited to these diaper manufacturing companies, though. Other organizations also offer rewards programs for you to reduce the costs of purchasing diapers.
When you engage in these rewards programs, you either get free diaper samples from the companies or get discount coupons to purchase diapers at a reduced price.
Discount coupons require you to spend some money, but they allow you to get extra diapers for free.
How to Get the Reward Programs and Coupons
Top companies allow you to earn points by engaging in different activities online. After you sign up with them, some activities you can use to earn points include taking online surveys, sharing content on social media platforms, and browsing through content on particular websites, among a lot of other tasks.
Then, just like the survey platforms mentioned above, you redeem these points by purchasing gift cards to buy diapers or even win giveaways of up to a one-year free diaper supply.
As mentioned before, these rewards programs and coupons are not only offered by diaper manufacturing companies, though. In addition, certain companies, which will be mentioned in the next section, offer discounts and cash rewards you can use to buy diapers.
Companies That Offer Diaper Rewards Programs
Diaper manufacturing companies that offer you these rewards programs and discounts include Huggies, Pampers, Luvs, and GoodNites.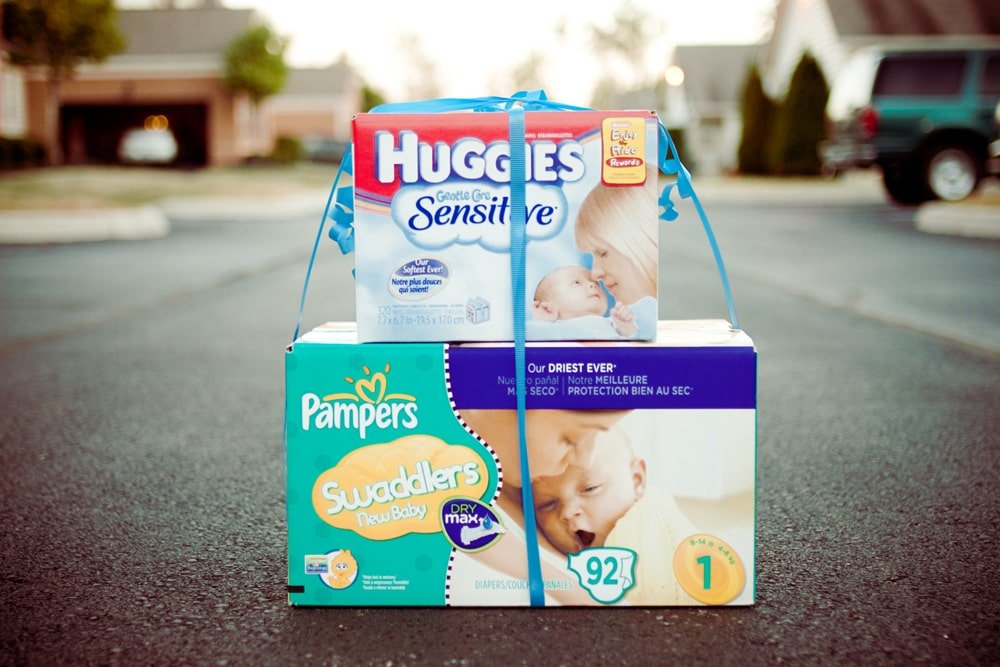 Huggies gives you a chance to earn points by engaging in surveys and other activities. Meanwhile Pampers offers you a unique opportunity to earn points when you purchase packs and scan the point codes on them.
Luvs and GoodNites allow you to earn discount coupons. In addition, you can register with these companies to receive free diaper samples.
Amazon Family Program
One organization that also allows you to purchase diapers easily is Amazon, through its Amazon Family program. As a member of the Amazon Family program, you get a general 15% discount coupon for registering your baby and a 20% discount for purchasing products sent for your family and baby.
You stand a chance to win free diapers and also earn cash for referring friends and family.
Amazon also lets you easily test the program with a 30-day free trial. Target offers a similar baby registry. Some other diaper companies that offer reward programs include Bamboo Nature and Seventh Generation.
Ask for Free Diapers at the Hospitals
Hospitals are also great spots to get free diapers. Why? Because diaper manufacturing companies typically donate samples to hospitals so they can receive some free publicity from them.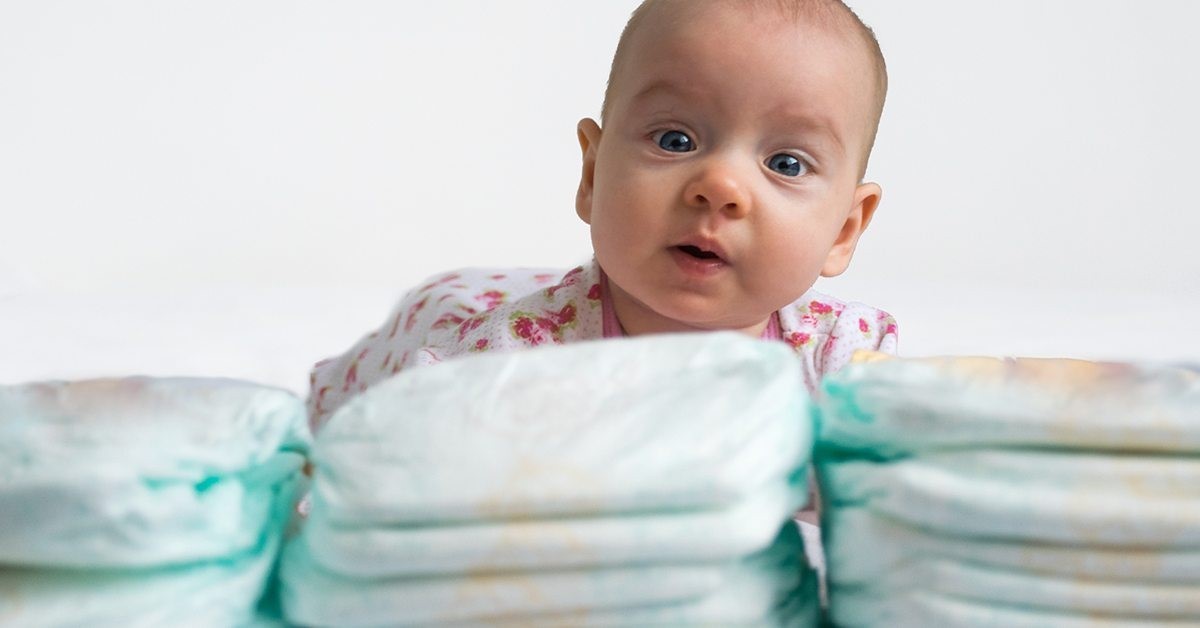 Due to limited space for storing these products within the hospital, doctors or any responsible personnel are eager to give these diapers away to patients and people who ask.
What's more is that you could also get other free resources for your baby, like baby formula samples.
You could also be lucky enough to receive discount coupons from your hospital, so it is essential you ask at the right time.
When to Ask
The best times to ask your hospital for free diaper samples, among other free resources, are when you are having a baby there or when you go to the hospital for check-ups.
As a registered patient, the hospital would be willing to help. It will probably not work out very well if you just randomly stroll into a hospital and ask for free samples.
Engage in Surveys
Taking part in surveys doesn't directly give you access to diapers but offers you a chance to earn money and avoid taking out of your income to purchase diapers. The survey platforms that do this typically offer other ways for you to make some money, and all you have to do is put in your time and effort.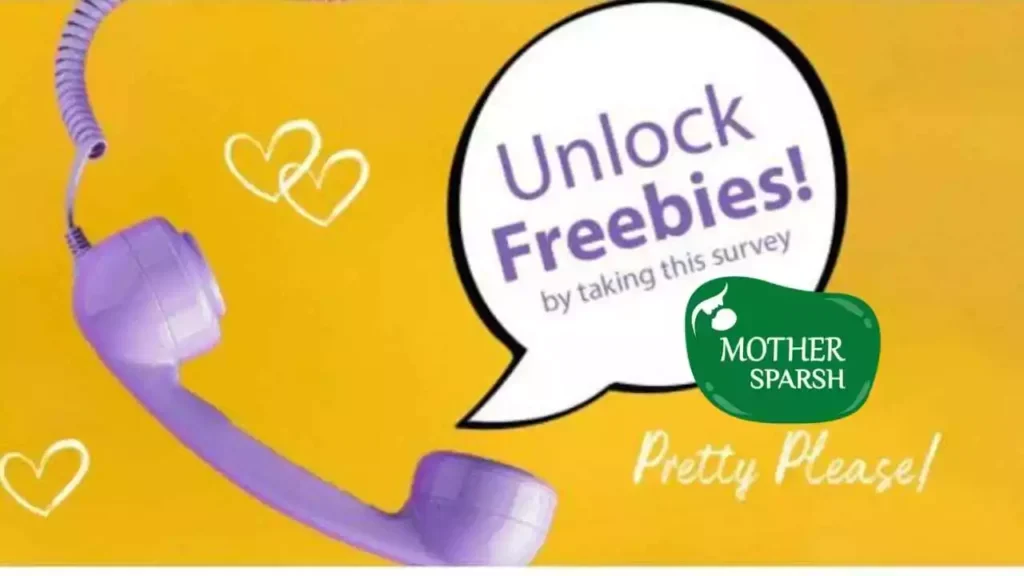 With surveys, you are provided local-based questions determined by your location and interests, and you get points when you complete surveys. Although these points may take a long while to build up, the end goal remains worthwhile.
You either use them to buy gift cards that can be used to purchase diapers from online stores or directly withdraw converted cash to online wallets like PayPal.
These survey platforms are excellent choices as you can simply engage with them during your spare time, rather than sitting around, doing nothing.
Survey Platforms to Make Use of
There is a barrage of survey platforms out there that offer you these services, but a couple that may catch your fancy is Survey Junkie and SwagBucks. Survey Junkie is a free platform trusted by over 3 million members and working across multiple locations and countries.
SwagBucks is another trustworthy platform that has given out over $250 million worth of points. With SwagBucks, you earn points and money for additionally engaging in other fun activities. For example, alongside surveys, you could earn by watching videos, shopping online, playing games, or simply browsing different internet platforms.
Once you are a member of any of these free platforms, you can start earning points and money to purchase diapers. Some other ways you can get diapers for free include bartering other items, getting more for less through bulk diaper purchases, and making use of cloth diapers that can be somewhat recycled.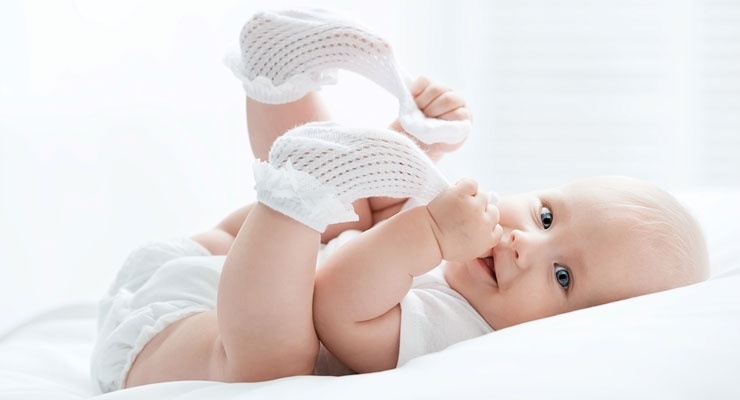 Conclusion
Cutting down your expenses on diapers is one way to set off some of the massive financial responsibilities required to raise your child. Thankfully, there is a barrage of ways to do this, and exploiting your chances with each of them is one option you can't take for granted.
Your options are quite many, from your hospital to charity programs to loyalty programs and the companies that manufacture these products themselves. These tips will help you score free diapers from some of the most popular diaper brands in the world.